OTTAWA CITY COUNCIL APPROVES 2017 DRAFT BUDGET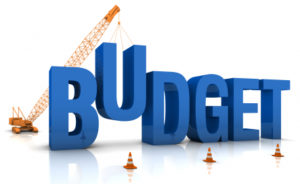 City Council has approved Budget 2017. The budget is a balance of community services and the desire to maintain an affordable city for all residents.
Property tax will increase by two percent, water rates will increase by five percent as set in the long range financial plan, while the transit levy will see a 2.5 percent increase.
What does Budget 2017 mean for the residents of Alta Vista?
This budget brings welcomed news to residents. It focuses on delivering core municipal services by offering renewed funding for community priorities and infrastructure renewal.
Below you will find a list of 2017-18 investments.
---
Recreation Parks
$5.3M for Canterbury Covered Outdoor Refrigerated Rink Facility – Construction
$270,000 for Sharel Park Splash Pad – Construction
$153,000 for Featherston Park Play Equipment Improvements – Design & Construction
$7,500 for Alta Vista Public School Play Equipment (Minor Community Partnership Program)
---
Public Works and Environmental Services
$15,000 – Canada 150 Maple Grove Project. Planting a grove of 150 native Canada Maple trees as a legacy project for Canada's 150th anniversary celebration.
---
Infrastructure Renewal
Storm Sewer
$3M – Valley Dr. Storm Sewer
Road Resurfacing – 5 projects total, including:
$1.4M – Featherstone Dr. from Kilborn Ave. to Ryder St.
$774K – Heron Rd. from Bank St. to Finn Court
$328K – Halifax Dr. from Saunderson Dr. to Walkley Rd.
Sidewalk
$76K – Halifax Dr. from Saunderson Dr. to Walkley Rd.
Parks and Buildings ($1,264,000)
Brian Kilrea Arena – Install handrails in arena stands, structural adequacy review
By-Law Services Admin Facility – Replace carpeting (2nd floor), vinyl flooring (2nd floor changerooms)
Fire Services Randall Dispatch Centre – Type II condition audit
Southvale Fieldhouse – Roof replacement
Billings Estate Museum – Rehabilitate exterior wood cladding
Alta Vista Park Playground – Design replacement of junior play structure and play equipment
Hutton Park Playground – Design replacement of junior play structure and climber
OC Transpo North Garage & Office – Sprinkler system analysis
OC Transpo 899 Belfast – replace wood garage doors
Riverside Hospital Transitway Station – Replace sprinkler and support system
Sharel Park Playground – Replace junior play structure
Coordinated Road Sewer and Water Renewal Projects
$970K – Avenue P-Q-R-S-T-U (integrated road, sewer and water)
---
Transportation
Transportation Services Department – Planning
$4.14 million investment City-wide in community connectivity enhancements, including a pathway connection from Belfast Road to Trainyards Pathway
$4 million investment City-wide in cycling facility improvements, including a cycling link on the Trainyards Drive Pathway, Industrial/Trainyards Drive to Coronation Avenue, and a Riverside Drive cycling link from Riverside Drive to Rodney Crescent
Transportation Services Department – Traffic
$350,000 Hydro Pole Replacement Elmvale Acres
$5,000 City Pole Replacement Chadburn Ave #640
$40,000 per year for Strategic Initiatives – Temporary Traffic Calming Measures Program: Locations to be determined annually with ward Councillor (2017 & 2018)
$3,500- $40,000 per year to install PXO at 1 feasible location (in addition to the PXO that has been confirmed on Russell Road -in front of the Perley). The cost of the PXO will depend on the type of PXO to be installed (B,C or D) (2017 & 2018)
Transportation Services Department – Transit
City wide:
$3 million for strategic projects that transform the transit service and enable the delivery of a fully integrated transit system in 2018
$3.25 million to improve Transitway and O-Train stations and facilities to benefit customers and operations
$500,000 for accessibility improvements at Transitway and O-Train stations for all customers, including seniors and customers with disabilities
$1 million for ongoing rehabilitation at Transitway and O-Train stations, including condition assessment, rehabilitation, and implementation of safety and security improvements
$1.5 million to replace non-revenue vehicles used for security, supervision, maintenance, stores and other services that support the reliability of the transit system
---
To find out more about the 2017 Draft Budget, I invite you to visit ottawa.ca/en/city-hall/budget-and-taxes/budget-2017.
If you have any comments, questions or concerns feel free to call my office at 613-580-2488, email me at jeancloutierott@ottawa.ca.