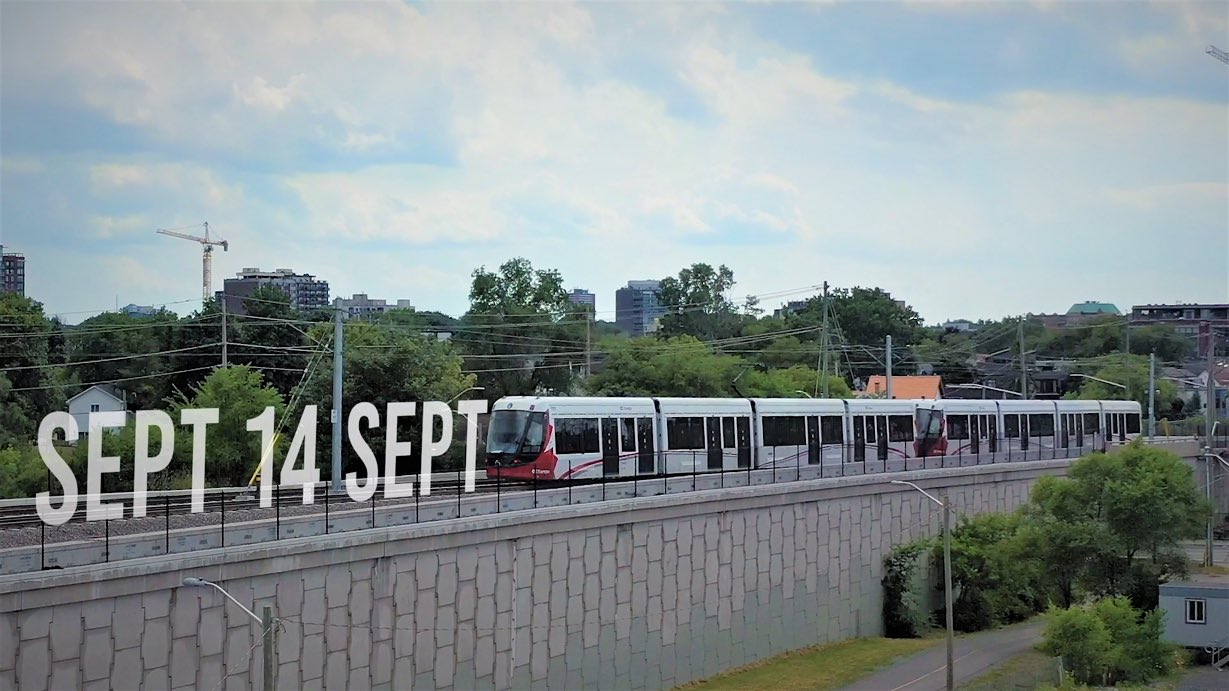 Beginning Saturday, September 14, the O-Train Confederation Line will be open for service at all 13 stations along the line, from Tunney's Pasture Station in the west to Blair Station in the east.
Friday's announcement included a symbolic transfer of the key to the system from Rideau Transit Group to the City. The Rideau Transit Group successfully completed the 12-day trial running of the light rail transit system and is in the process of fully turning over the system to the City as part of the requirements to reach Revenue Service Availability (RSA).
The O-Train Confederation Line is a $2.13 billion transit project that is jointly funded by the Government of Canada, the Government of Ontario and the City of Ottawa. The 12.5-km line includes 13 stations. At peak weekday operation, the system is expected to carry up to 10,700 passengers per hour in each direction, which will make it the busiest LRT line in North America.
Real-time schedule information is available 24 hours a day by calling 613-560-1000 or texting 560560 plus the four‑digit bus stop number. For more details, travel planning assistance and new timetables, customers are encouraged to visit octranspo.com for detailed information. Customers can also call OC Transpo at 613-741-4390 if needed.